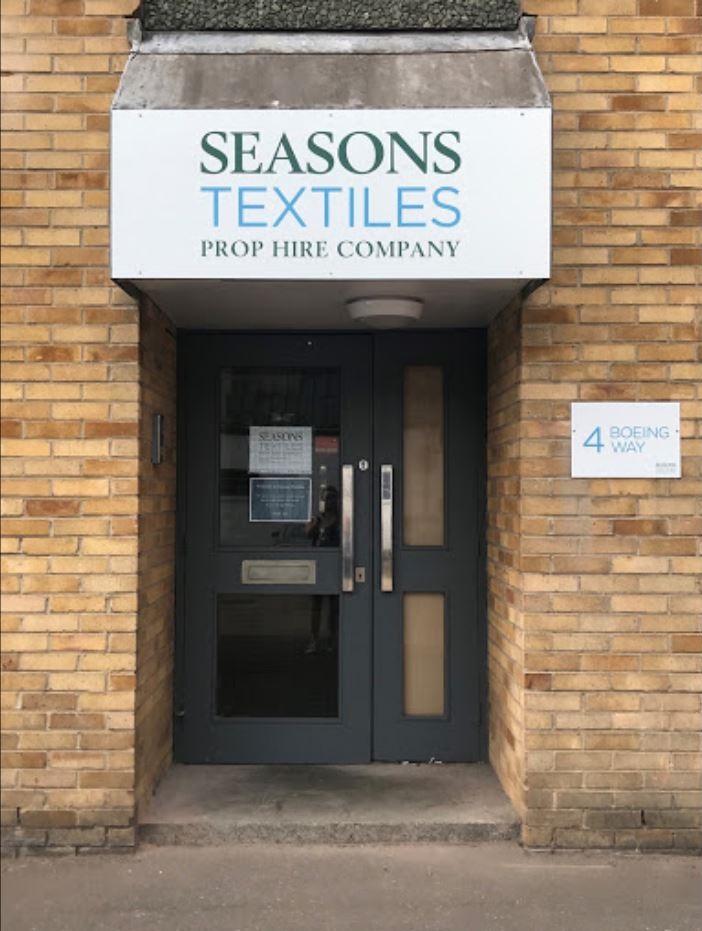 Seasons Textiles is a long established supplier of hired drapery, soft furnishings and antique textiles to the film and television industry.  We also offer to purchase fabrics, wallpapers and trimmings from all the major interior design suppliers.
For hire we have vast stock of curtains ranging in length from 50cm to 5 metres, and in style from Medieval to 1960's, Victorian to contemporary. What you see on this website is just a small selection, we have many many more stock items in our warehouse.  Please come in and we will help you find what you are looking for from the wide range of curtains, cushions, wall hangings, bedding, doilies, framed needlework and even the odd box of sewing paraphernalia!
For help please contact Sue, Ollie, Nicky & Caroline in the hire department or pop in and see us.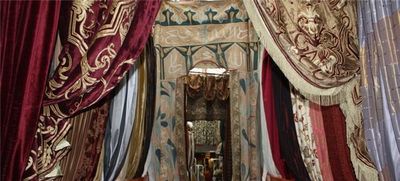 In our fabric and wallpaper library we offer hundreds of sample books from all the major suppliers to the interior design industry.  You can choose from a vast selection of wallpapers, fabrics, trimmings, paints, curtain poles and tracks that we can order for you at very competitive prices.
No appointment necessary and you can take as long as you like browsing, or if you have a tight deadline we are able to fast track most deliveries for the very next day.
Gemma, Rachel, Beth & Kate will be more than happy to assist you in finding the perfect fabric to cover your hero throne chair or that exquisite bit of fringe you were seeking to add to a set of curtains.
No appointment necessary and we have customer parking available